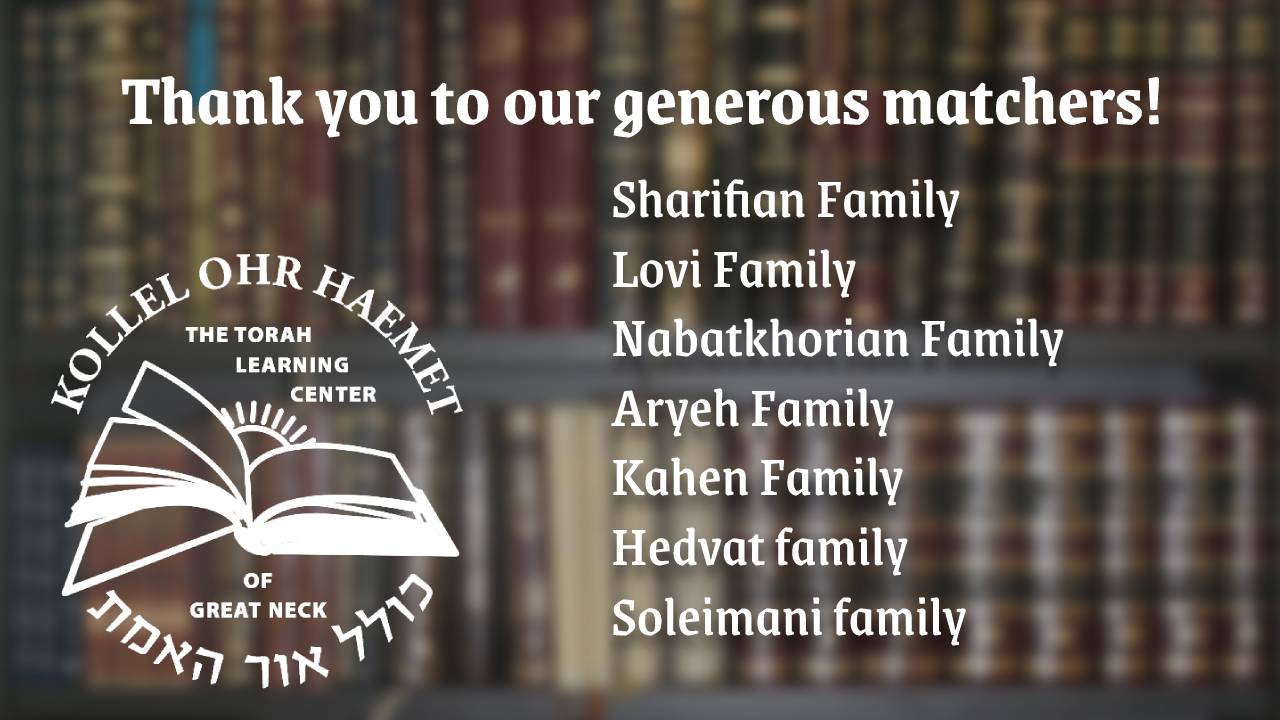 The center for learning, leadership, guidance and chavrutot are just a few attributes of the Kollel Ohr Haemet of Great Neck.
A place where everyone can learn and find guidance on any topic. Twenty four hours, seven days a week of full time learning, learning partners, teaching, and servicing the community with marriage and family counseling, Hashkafic and Halachic advice, and various classes including Taharat HaMishpacha and Chinuch.
With immense gratitude for our community's remarkable support of our building campaign last year, we are thrilled to announce that with the funds raised we were able to purchase the corner lot on Steamboat Rd. After 13 years of numerous attempts, finally our dreams are coming to fruition and with this purchase our goal of a proper building for the Kollel is within reach.
We appeal to you this year, by asking you to take another step forward in helping us with the daily expenses of the Kollel.
With on staff Avrechim, Rabbanim, Teachers, administrators and daily expenses of running the Kollel, we ask for your support so that we can continue to service our beautiful community. Become a partner of the Kollel and reap the rewards. As HaRav Ben-David zt"l used to say, "Those who cling to Hashem, become eternal" as they become a part of Hashem
You can Donate via Credit Card here by clicking "donate"
or call the office at 516-487-6080 for other payment methods